At Andersen's, Fixing Cars is A Family Tradition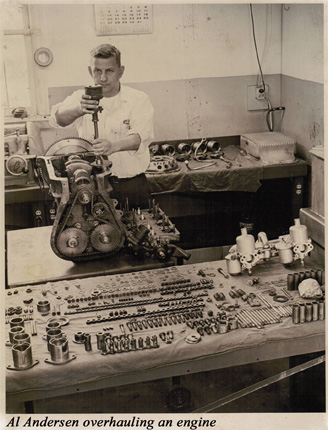 Back in the day - and we're talking 1950s here - being a machinist was the perfect background for a mechanic. In those years you couldn't just grab a part off the shelf. You did your own cylinder work, your own valve grinding, etc.

Al Andersen came out of the Army Air Corps with machinist skills and the attention to detail those skills require. He also studied physics on the G.I. bill. Growing up in Denver, he'd seen all kinds of vehicles such as the - electric trucks his father's dairy used for delivery, steam-powered oddities, you name it.

It was only natural for him to gravitate not just to cars but to the exotics, the imports. The fact that import cars were quirky and often needed the kind of attention more suited to a surgeon than a grease monkey suited Al all the more. Imports were a challenge and Al loved a challenge.

Al's interest in imports had other advantages, too. He met his future wife Ila when she brought her Singer, a British import, in for repair and then kept coming back. Together they caught the sports car racing bug, founding Colorado's chapter of the MG Sports Car Club as young marrieds.

The road from expert import mechanic to starting his own business included starts and stops. Al did a stint as a mobile mechanic, towing a Montgomery Wards trailer behind his 1951 MG TD. Then he moved to a rented shop but better offers from a couple of bigger operations lured him away briefly, at a time when he and Ila were starting a family. Soon he was back at his own shop. Andersen's Foreign Car Service was a fixture on Colfax just east of Wadsworth for almost 20 years. In the late 1970s, Andersen's moved west to its current location near I-70 and Indiana.


Andersen's has always been a family business. With Dad in the shop and mom as bookkeeper, it grew to include sons Kurt (since 1978) and Karl (since 1981) as Master Technicians. Son Kris was "the parts man" from 1980 until he passed away in 2015.

Today, the family tradition continues with sons Kurt and Karl at the reins and granddaughter Megan as our office manager. The Andersen's extended family also includes valued staff: Zach Wiesner, technician, Jim Cox, technician, and Ryan Jones, customer service.

A lot has changed over the years, cars certainly have changed, but one thing hasn't - our commitment to fixing your car troubles whatever they are, whatever it takes. It's our family name on the business and we couldn't do it any other way.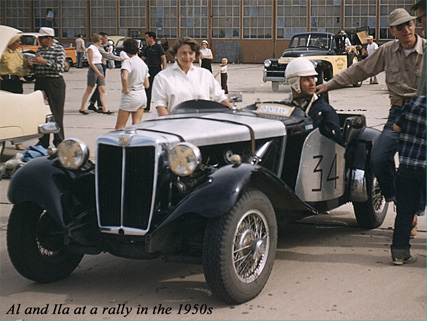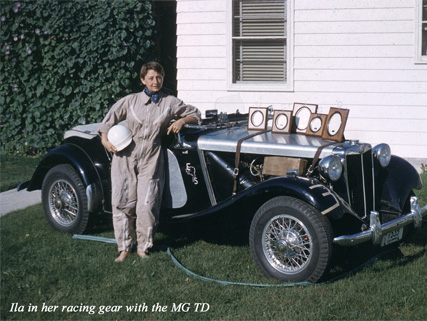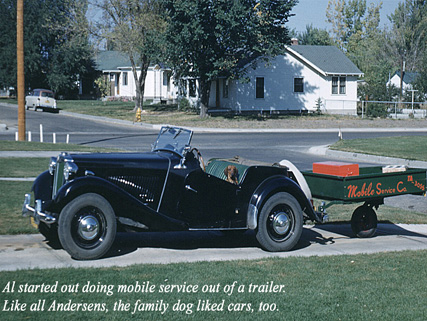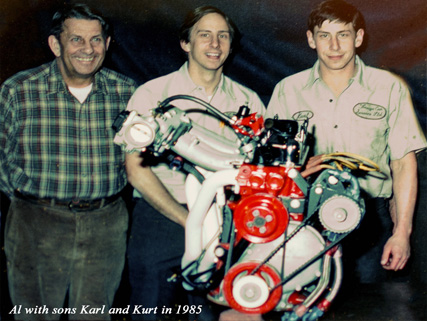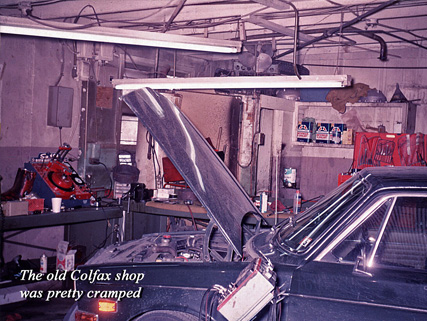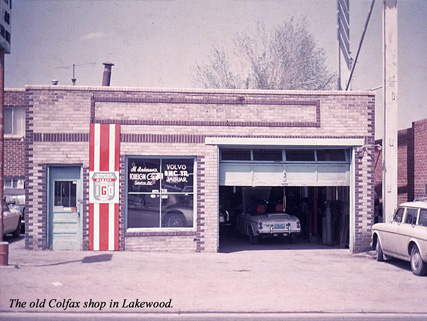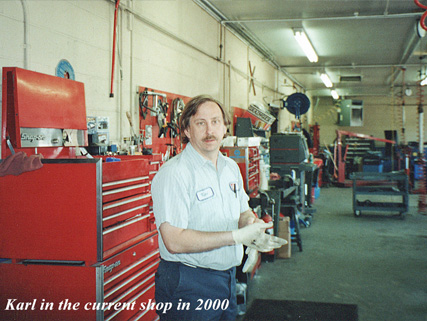 Reviews
Outstanding Service, Carl went out of his way to insure my satisfaction, and he followed up to make sure everything went smoothly. I wouldn't hesitate to do business with them again. Professional, polite, and very knowledgeable. Thanks for the great service and follow up.

Steve Lunn, 09/13/2023

Excellent service, we are always confident that the work was necessary and fairly priced. Thanks!

Seward Linton, 09/09/2023

Excellent service, professional, polite. We will be back, extremely pleased!

Clifford Planchard, 09/01/2023