You Don't Have to Take Our Word for It!

Here's what some of our satisfied customers have to say about Andersen's Foreign Car Service, LTD: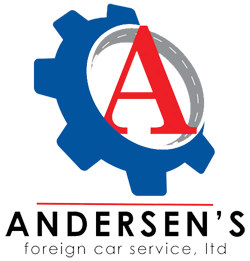 08/31/2021
Andersen's Foreign Car Service is the only place we take our cars for service. We have owned four Volvo cars and two Audi cars over the past 20 years and Kurt and his team have take great care of us. Small, family owned business with personal attention. You will get honest answers from the people who actually are working on your vehicle and are certified technicians. No "service advisors" who will give you corporate style answers. I highly recommend Andersen's to anyone with automotive mechanical service needs!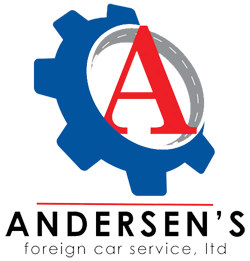 08/09/2021
I was visiting family in Conifer and the antifreeze reservoir to my Volvo cracked and was leaking. There was no garage in Conifer that would service my C-70. After researching garages I came across Anderson's web page and saw that they service Volvo. When I called them they indicated to me that the first available appointment was over a week out. I initially spoke with Ryan and explained that I was visiting family and was to drive back to Chicago in a few days. He said he would talk to a manager and get back with me. When he called back he said that they would work on my car but it may take a couple of days. I said that would be fine as I just needed the car by Friday. I was impressed by the service because the car was done one day after it was towed to the shop. When I came in I talked to Kurt, like everything else this was also a pleasant experience. He said they they looked over the car and other then the repair everything else was fine. They also replaced the battery in the key fob which was also low. I want to say thank you to everyone at the shop. It's a stressful experience then your car needs a repair after driving and you are a 1000 miles from home. I will definitely use them again if needed when in the Denver area. This is a shop I would recommend to anyone for their foreign car service. They were professional, courteous, skilled and trustworthy. I wish them continues success because they deserve it!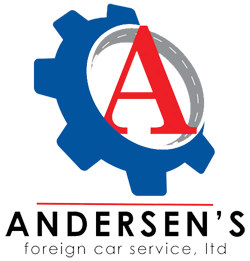 08/09/2021
First-class service in a timely manner and fair price. Thank you.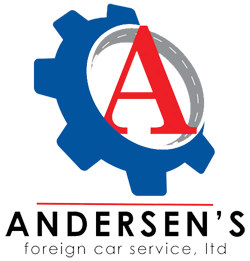 07/31/2021
Great customer service and straightforward on the repairs! Only trust taking my VW Jetta there, they're wonderful!

Winter Clark of The SoulCall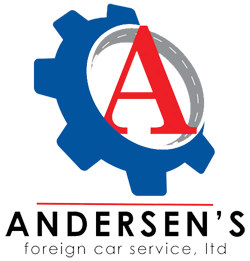 07/11/2021
Family owned shop. They have always provided me with high quality repair on my Volvos.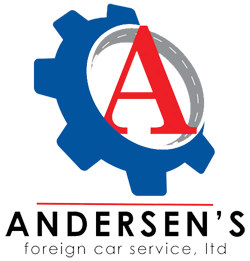 06/18/2021
So impressed with this auto shop.They went above and beyond in diagnosing and reparing our teenager's Volvo. The mechanics understood how important it is to us for our teen to drive a safe car and were so knowledgeable and honest. We will forever be loyal customers after this experience.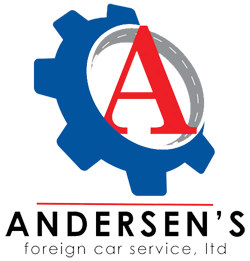 06/14/2021
Kurt and the crew at Anderson are top-notch and would recommend anyone to take their business there.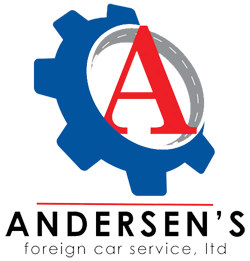 06/11/2021
Just FYI, I called this morning and they said they don't do emissions tests anymore because their tester left so their website/ Google page is slightly out of date.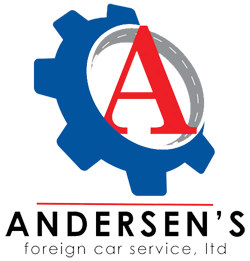 05/23/2021
They had great advice and referred me to a Subaru specific sister-shop of theirs because I was in a pinch with a large last minute repair needed!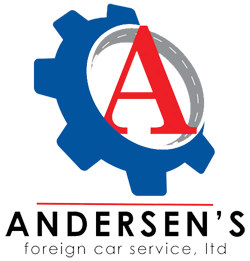 05/08/2021
I always feel comfortable in knowing that I have my Volvo at the right place. They do a great job and honest and trustworthy as well! I highly recommend them!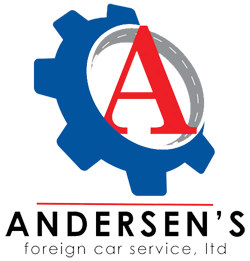 04/23/2021
Great professional service.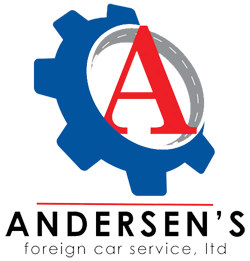 04/18/2021
Anderson's has serviced my Mercedes and BMW vehicles for over 15 years. Service is always Excellent !!!!! Thank you to Kurt and the entire crew !!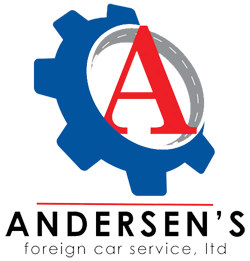 04/16/2021
Wonderful mechanic, excellent service. International technology in a neighborhood garage.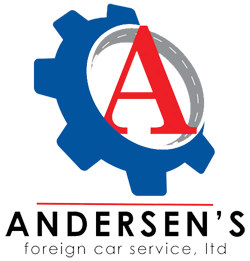 04/15/2021
I've been using Anderson's Foreign Car Services 2014 and have always received first class service and costumer support. I feel Kurt and his team are a top notch and it's always a pleasure doing business with them.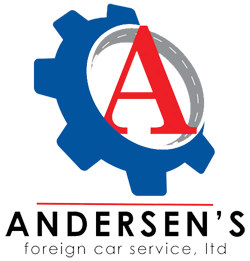 04/13/2021
I had to bring my car in for aVIN inspection. I was on and out in a few minutes.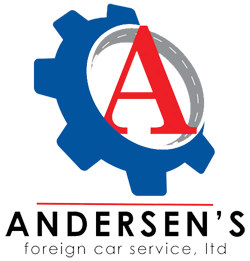 03/22/2021
I completely rely on Anderson's to work on all of my import cars especially the couple of Volvos that we own. They are honest, thorough, and completely professional in all of my many service experiences with them. We even prefer taking a newer Volvo to them vs the dealership and Volvo dealership service is usually top notch.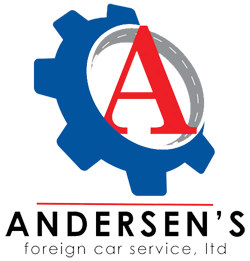 03/10/2021
Great People.. honest work!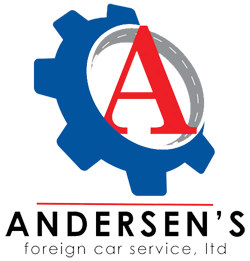 03/09/2021
Great family business. Always feel like I get honest work and good prices. Have been a customer for 10 years at least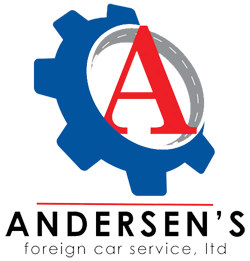 03/02/2021
Quality place with people that care.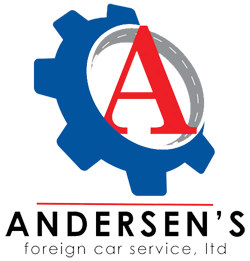 03/02/2021
Incredibly nice, super fast, and overall amazing service. I will be taking my car back here for any future problems I run into. Thank you Kurt!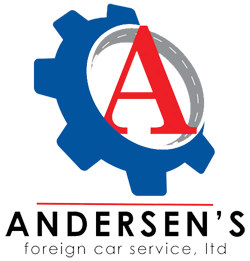 02/10/2021
Anderson's does a great job at a fair price. I used them for my 20 year old Volvo and plan to use them for service on my new one.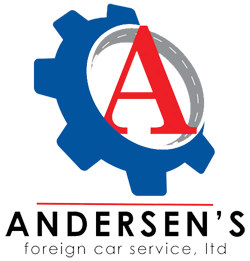 02/08/2021
Excellent service as always. Did a 87,000 mile check up and very clear about what was needed and when to come back for next service.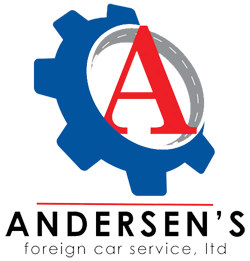 02/07/2021
Very honest people. They get the job done quickly and efficiently! You definitely feel like you're in good hands!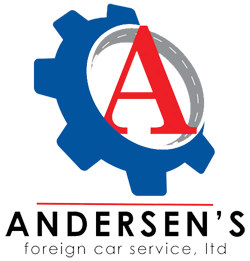 01/29/2021
Excellent service. Kurt is knowledgeable and trustworthy. I brought my used BMW E90 wagon for its first service here. I obtained a list of known issues with this car for preventative maintenance. Kurt agreed with some measures but not all and this saved me money.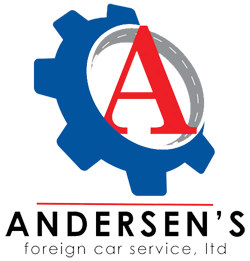 01/23/2021
Best around for European car service.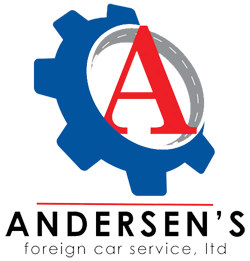 01/18/2021
Kurt and the team and Andersen's have serviced my 2001 BMW 540i M Sport - twice since I moved to Colorado and both times did a great job. Good attention to detail, fair prices and overall a great experience. Thanks Kurt!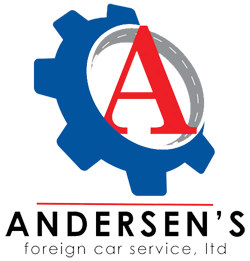 01/11/2021
It's where I take my BMW these people are awesome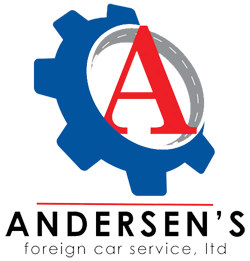 01/06/2021
I found Andersen's to be responsive, friendly, honest, fair, and competent. I would recommend them to anyone with a foreign car that needs servicing.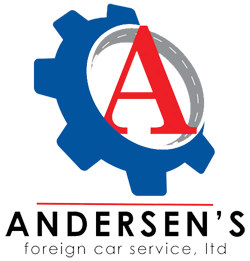 01/04/2021
I have been pleased with the professional services to maintain both my BMW and Volvo for the past 4 years, and will continue to have Anderson's service my vehicles.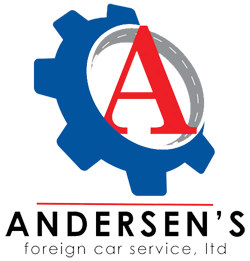 12/23/2020
I have been very appreciative of the quality and professionalism of Anderson's car service. I have a 1993 Volvo 245 wagon with 342,000 miles. I am thrilled to have Kurt and his team be my trusted advisors to keep my Volvo purring along for many more years.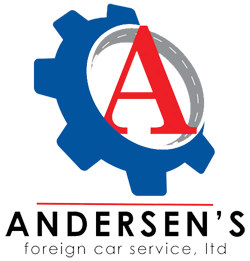 Car Care
, near
Lakewood, Colorado
12/07/2020
We have been customers of Foreign Car Services since about 1980 and for about six Volvos over those years. Over those times and vehicles, we have had many and varied services performed by these folks. They have always been honest with us and have stood behind their work over those years. We have obviously been more than satisfied with them to have been with them for about 40 years now. I can completely recommend this family and their business to you for work on your Volvos.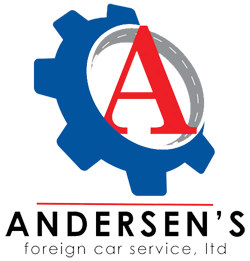 12/08/2020
Super friendly folks, quick and efficient. A bit pricey, 85 dollars for one headlight bulb was a bit surprising considering you can get two Sylvania bulbs for 60 bux. Overall a good experience.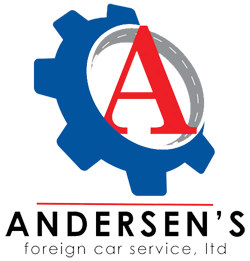 12/05/2020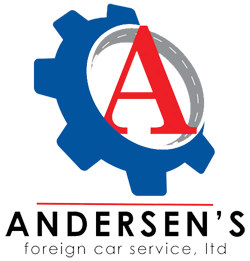 11/30/2020
Kurt and the rest of the staff are super nice, accommodating, and do great work. Thanks for keeping my old Mercedes running like new!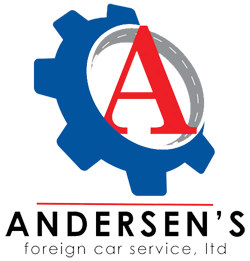 11/22/2020
Fixed my heater core and did a great job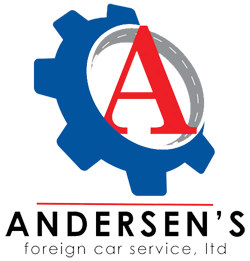 11/16/2020
Kurt and his crew are the best. Affordable, fair, and knowledgeable. They even have no-hassle loaner cars if you need one! I won't go anywhere else!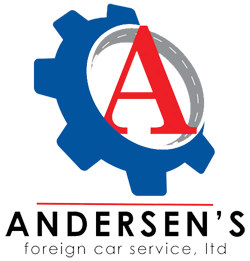 11/13/2020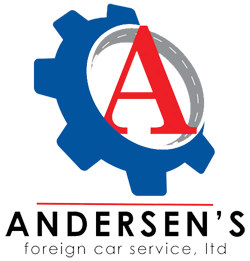 11/09/2020
Kurt and his team are very thorough, and they do excellent work. The front office staffers so nice as well. I also love how when you walk in you get a big wagging welcome from a very sweet dog. It?s also very reasonably priced and I have recommended and will continue to recommend this place of business.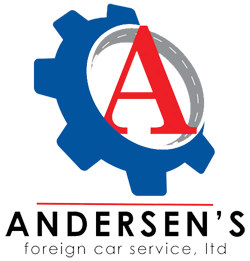 11/07/2020
Great and timely service. The closest parking place was almost a block away because their lot was full. They moved things to get me in right away and even walked down to get my truck instead of expecting me to do it. Definitely great service!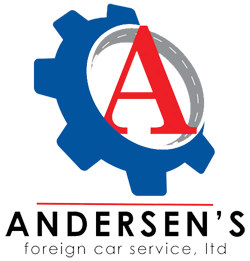 11/06/2020
Excellent customer service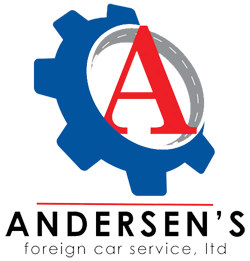 10/31/2020
The quality of service here is excellent, and the pricing is very fair. I generally do most of the work on my vehicles myself, but whenever there is something I can't handle, or I don't have the time, this is where I bring my Beemer. Highly recommend.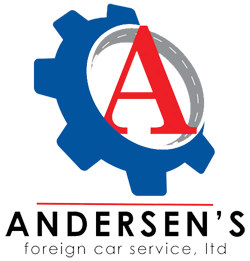 10/27/2020
Everyone at Andersen's is friendly and professional. I trust their work and their prices.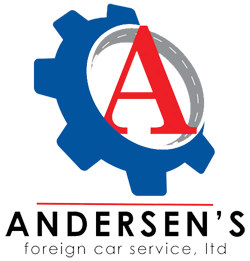 10/26/2020
Excellent service as always. Replaced headlight. Fast and dependable service.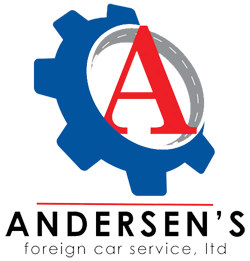 10/19/2020
GREAT PEOPLE TO DEAL WITH.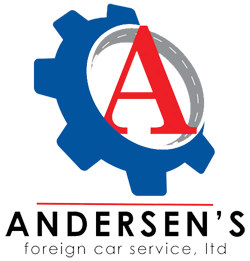 10/12/2020
Friendly staff and great service.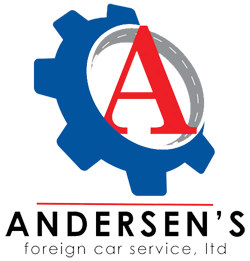 10/02/2020
Andersen's has been servicing my 1979 Volvo since my father bought the car in 1979. After I inherited the car from my father, I have continued to use Andersen's for the last 26 years. I have always received excellent service from Andersen's, as did my father, and I will continue to use Andersen's services for as long as my old Volvo lasts.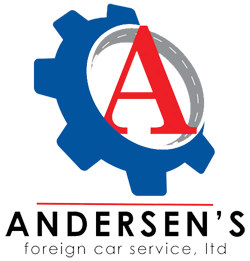 10/01/2020
The Andersen brothers are very knowledgeable and very honest. My car repairs are consistently less than what they originally quote me and if something doesn't need to be done they are upfront and telling me so and why. They used to take good care of my mother's old Mercedes ('85) and I knew when I got my Mercedes that this was the place I wanted to go to have her taken care of.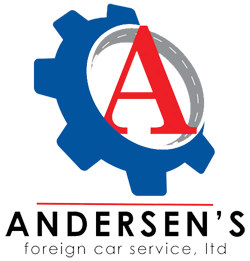 09/29/2020
Over the years Andersen's Foreign Car Service has professionally serviced and maintained four of our vehicles (Mini, Volvo, BMW & Mercedes). We trust Andersen's to keep our vehicles in top condition at a reasonable cost and have been very satisfied with their honesty, integrity and workmanship.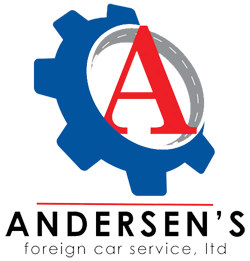 09/17/2020
Great place to take your car or get diesel emissions. Been taking vehicles here for twenty years...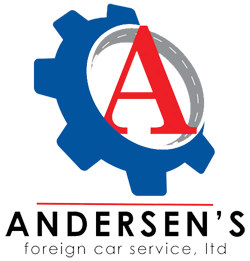 09/09/2020
Great service, and fast turnaround. They kept me updated throughout my repair process and were very friendly and helpful. If I'm ever broke down in Denver again, I'll be taking my vehicle here, without a doubt.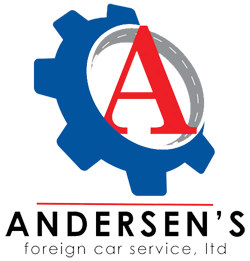 08/28/2020
Extremely friendly staff!!!!!!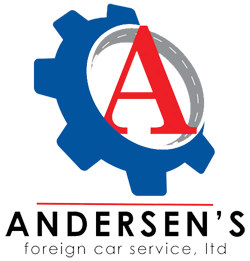 08/22/2020
Just some good people that want to fix your car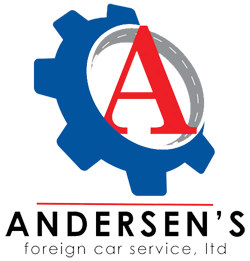 08/21/2020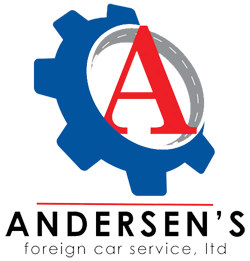 08/05/2020
Very quick and accurate diesel emissions test.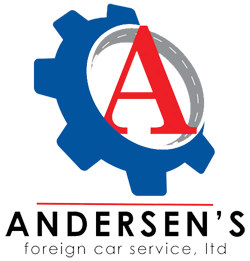 07/11/2020
Pricey for a diesel emmissions, but they wore masks, we're super friendly.

Jennifer Ressmann Voiyoo Digital & Social Marketing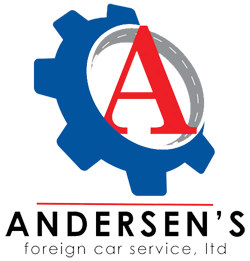 06/02/2020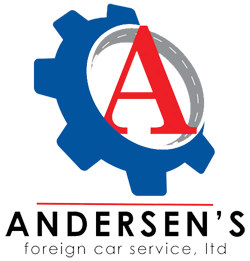 05/28/2020
They were able to squeeze me in for an end of the day Vin verification for my jeep and trailer. Was a quick and painless experience, will definitely come back for other services when needed!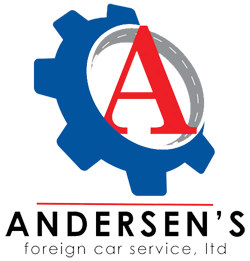 03/12/2020
Very professional, very pleased with service performed. Have been taking our vehicles here for many many years. Thank you guys!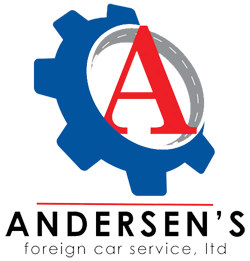 02/24/2020
Incredible service and they exceeded expectations!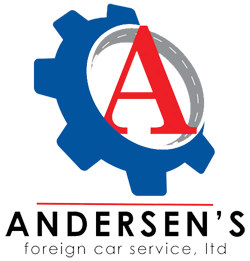 01/23/2020
I?ve been taking my 04 Dodge diesel here for about 4 years now for its yearly emissions inspection. Every time I am greeted with a smile and quick, professional service. I?ve never taken a car in for repairs but should I ever need it, I would not hesitate to bring it here. The shop is always clean and they are extremely timely. Would leave more than 5 stars if possible. Thank you for being a dependable shop!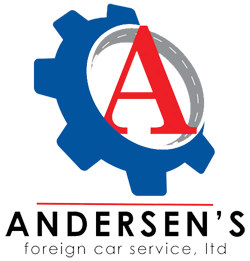 12/25/2019
Happy Holidays! Curt helped me even when not local. He took the time to look up a warranty which helped save me $. He has a customer for life as soon as I love back to Golden. They have been fixing my car for 2 years. Fair pricing, no surprises, and they stand by their repairs.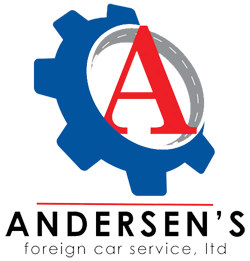 11/07/2019
We have taken our Volvo XC90 here for years and have been extremely pleased with their service. The owner, Kurt is great. He never oversells on things that are not needed.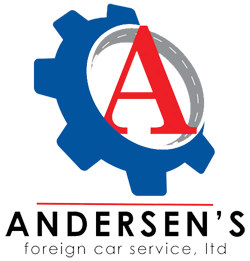 Wonderful customer service!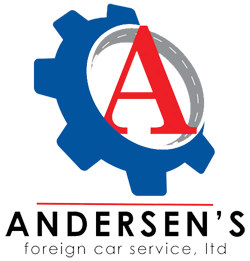 Friendly staff, comfortable waiting room. Competent. I really couldn't ask for much more.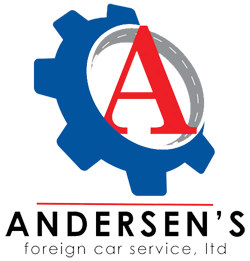 Family owned car repair and service provider specializing in foreign cars. I prefer Andersen's above dealer shops for my BMW 535XI.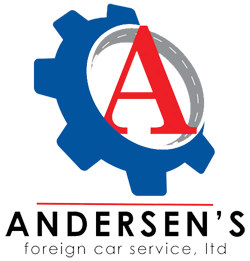 Very professional and very honest!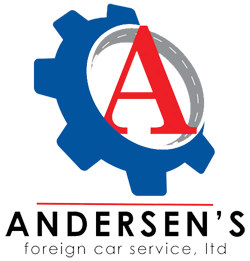 Walked right on had my Volkswagen tdi emissions tested. Barely too any time. Nice staff. I'll go back even though it's not the closest.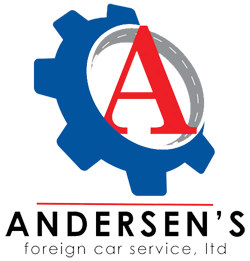 We have been customers at Andersen's for over 25 years. I trust them completely. We have taken Volvos and BMWs there without any complaints as to the quality of service received.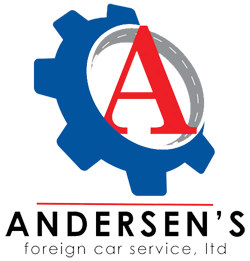 Kurt is the best!! We have been customers for nearly twenty years and Andersen has serviced our Volvos, Mercedes, BMWs and MINIs, both gas and diesel, for minor and major repairs. It's hard to find an honest shop but Andersen is the real deal! Always timely, reasonably priced and up-front. I will only have my cars serviced here.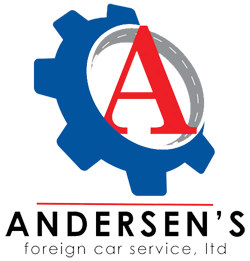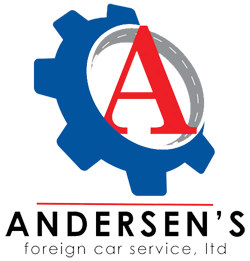 Fast and friendly diesel emissions testing location. Generally don't have any issue getting an appointment within a week of calling.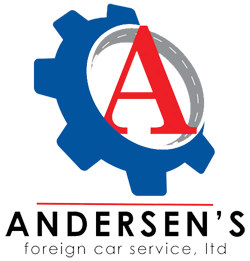 Diesel emissions test is the reason for my yearly visit. The gal that runs it is very knowledgeable.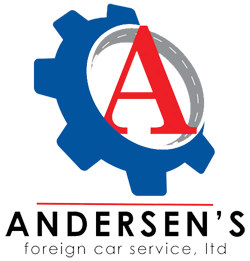 Great place to go for diesel emissions.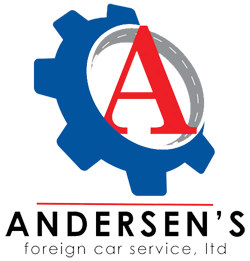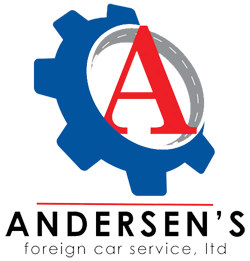 They know the ins and outs of German and Swedish cars and attend personally to routine and non-routine issues.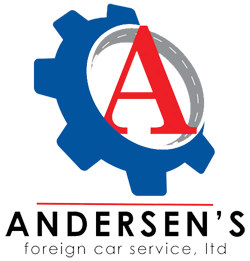 A few months ago, I discovered a gas leak that appeared to be around the gas tank of my 2005 E55 AMG Mercedes. I ordered this car in 2004...it's my all time favorite car. I had the car towed to Andersen's in Golden. A couple of days later I get a call from Kurt Andersen. They had inspected the car and found the leak. Before proceeding with the work, they checked for any outstanding recalls on my car and, amazingly, found an open recall campaign that had been issued on my car years ago. I had never received any notice of the recall. Kurt called Mercedes of Denver to verify that the recall was valid. To make a long story short, Mercedes covered over $2,000 in parts and labor...Andersen could have easily made the repairs and charged me, but they didn't, they took the extra step for the customer. I sum this all up in one word, INTEGRITY. A rare commodity in many businesses today. Thank you to Andersen's.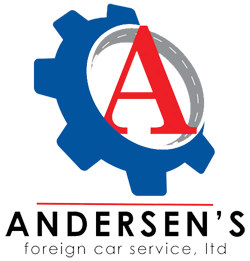 Been going to these guys for years for my old diesel. Tried a different place a while back and quickly returned to Andersen with no regrets. I will echo other comments about it being an honest shop.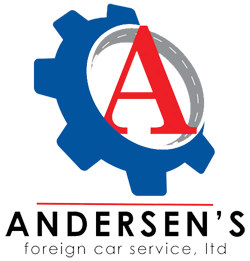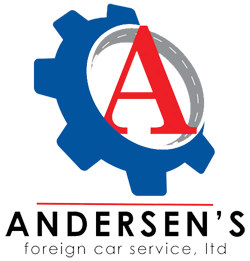 I really have enjoyed working with the staff at Andersen's. I will normally try to do the repairs myself, but when I can't, I trust that they will do a good job at a good price.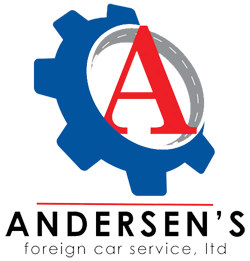 Super friendly and fixed my car quickly and all for a great price. Will go there next time my car has anything wrong!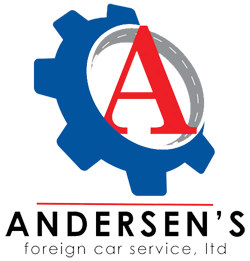 They are honest and hard working, not to mention considerate. I would highly recommend Andersen's.
Reviews
Andersen's Foreign Car Service is the only place we take our cars for service. We have owned four Volvo cars and two Audi cars over the past 20 years and Kurt and his team have take great care of us. Small, family owned business with personal attention. You will get honest answers from the people who actually are working on your vehicle and are certified technicians. No "service advisors" who will give you corporate style answers. I highly recommend Andersen's to anyone with automotive mechanical service needs!

David Waugh, 08/31/2021

I was visiting family in Conifer and the antifreeze reservoir to my Volvo cracked and was leaking. There was no garage in Conifer that would service my C-70. After researching garages I came across Anderson's web page and saw that they service Volvo. When I called them they indicated to me that the first available appointment was over a week out. I initially spoke with Ryan and explained that I was visiting family and was to drive back to Chicago in a few days. He said he would talk to a manager and get back with me. When he called back he said that they would work on my car but it may take a couple of days. I said that would be fine as I just needed the car by Friday. I was impressed by the service because the car was done one day after it was towed to the shop. When I came in I talked to Kurt, like everything else this was also a pleasant experience. He said they they looked over the car and other then the repair everything else was fine. They also replaced the battery in the key fob which was also low. I want to say thank you to everyone at the shop. It's a stressful experience then your car needs a repair after driving and you are a 1000 miles from home. I will definitely use them again if needed when in the Denver area. This is a shop I would recommend to anyone for their foreign car service. They were professional, courteous, skilled and trustworthy. I wish them continues success because they deserve it!

Lee Vagos, 08/09/2021

First-class service in a timely manner and fair price. Thank you.

Scott Richards, 08/09/2021