You Don't Have to Take Our Word for It!

Here's what some of our satisfied customers have to say about Andersen's Foreign Car Service, LTD:


Excellent service! I had to take my Mini out of transport mode and they resolved in 30 minutes for a reasonable price!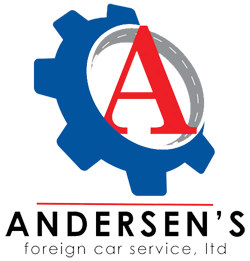 06/03/2023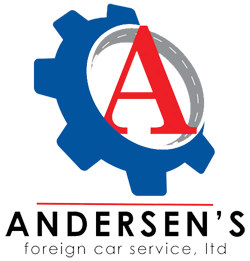 05/24/2023
They are friendly and reasonable. They go the extra mile to help me out. My car is always happy after service. Great work. I recommend to anyone with a foreign car.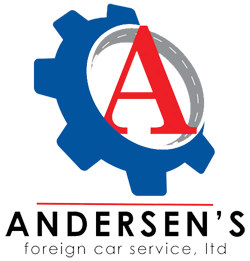 05/16/2023
They have always been fair and honest with me, so that's why I am a customer!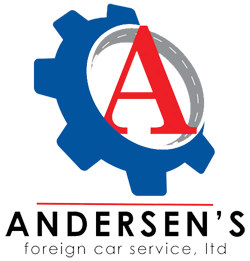 05/11/2023
Good job for a fair price and finished on time.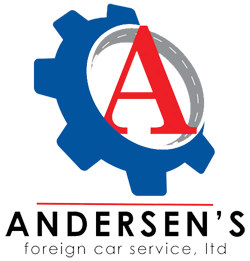 05/06/2023
Great staff, fast honest service. Go here for a fair deal.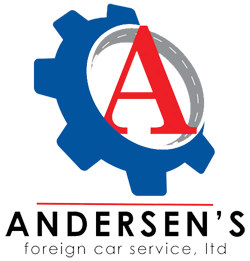 04/28/2023
Timely, friendly service at a reasonable price. I will use them again.
I've been bringing my M Roadster to Anderson's for a number of years and they always do a good job.
If you own a BMW and don't want to be charged the crazy dealer charges, this is the place to go. They know BMWs and are honest and fair. I've taken multiple BMWs to them and I always walk away happy with them!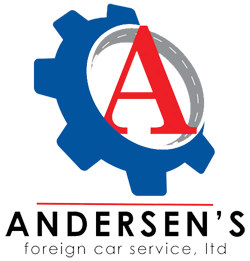 04/14/2023
Expensive, but if you have the money, this is a great place, honest and helpful mechanic and staff!
Andersen's has always serviced my BMW and their service is excellent.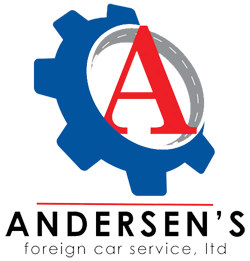 03/29/2023
They are always very helpful and curious.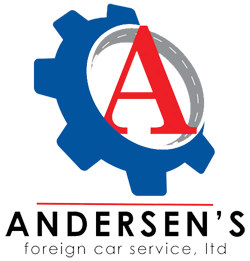 03/23/2023
Always a friendly, professional experience with Andersen's. Reasonable pricing, exceptional service. Honest professionals all around.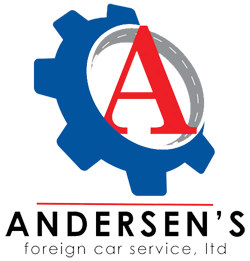 03/23/2023
Great service, prompt, and reasonably priced. Thanks.
They were able to address the issues with my XC70 very quickly, and were able to take care of some maintenance items as well. I highly recommend Anderson's Garage!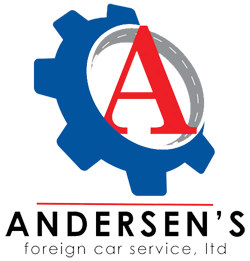 03/15/2023
I'll go back. Nice job on a front right bearing replacement. Fair price. Friendly people. Friendlier shop Dog, Willow.
This is my new go to body shop for everything for my 2008 BMW X3. We recently moved to the area and I've seen a lot of mechanics in my life and I have zero doubt this small operation is more knowledgeable, cares more, and offers better pricing than anyone else I've ever seen. I feel fortunate to have found them and will be a loyal returning customer. To illustrate how they go above and beyond: they offered to drive my car to get the emissions inspection to help me out! Highly recommended.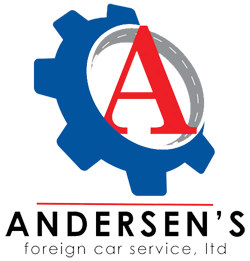 03/09/2023
Team does great work and stand behind it! Highly recommend Andersen! Thanks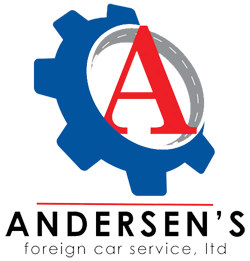 03/09/2023
(Translated by Google) good! (Original) Bien!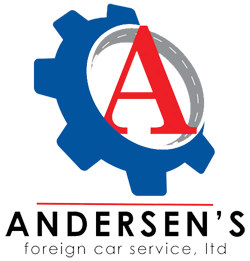 03/05/2023
We've driven by this shop for years, always busy and so finally when we were way overdue to get our '22 Q3 in for a 6000 mile inspection, with other shops having really long lead times and the dealers of course wanting $$$$ for what's basically an oil change, I gave them a call. Got an appt within about 1 week. Great shop - friendly greeting inside, including from Willow the big Lab, and waited for my ride in a really comfy area while Willow enjoyed a butt rub. About $200.00 and that's fine, they used the correct Euro 0--20 oil and did a full inspection, that oil is pricey. No claims that it needed this or that, just good honest work and done on time. Highly recommend.

Champaign NineteenSixtyEight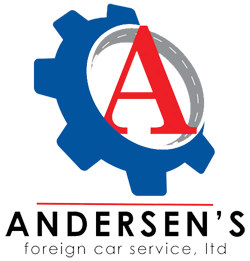 Engine Maintenance
03/02/2023
I took my car to Anderson's after another shop claimed my turbo needed replaced due to a boost issue it was having. Not only were they able to figure out the real issue, it ended up being loads cheaper than what the other shop quoted. They seem very detailed oriented and honest. I would happily bring my Volvo back Anderson's.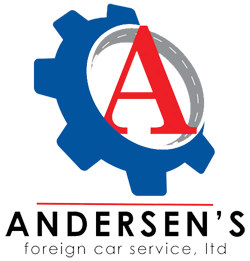 02/09/2023
Amazing and extremely quick service. Best experience I've had since owning my A4. Typically I'm used to waiting weeks on end to get my car back, regardless of the issue. Andersen's fixed and had it ready within 1 day after dropping it off. Easy fix or not, it's very much appreciated and will continue to bring my service here.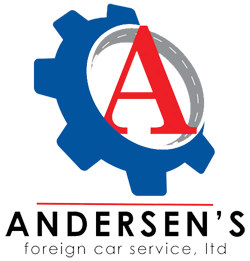 01/31/2023
Very professional, extremely knowledgeable and pleasant! I have taken my Volvos and BMWs there for almost 30 years.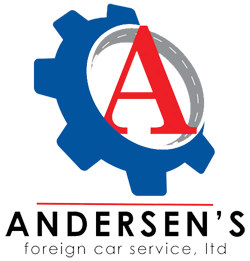 01/23/2023
Very helpful. In and out promptly. Nice dog!!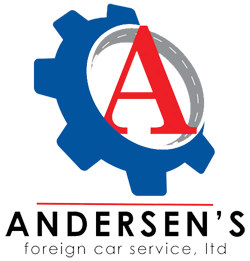 01/20/2023
These guys are great. They got me in and out urgently despite having a line of cars ahead of me. They knew I needed my vehicle to be fixed immediately and they squeezed me in.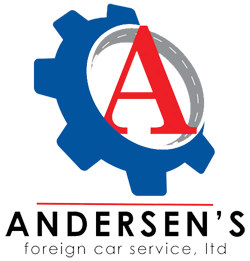 01/19/2023
Always happy with Andersen's. I've been taking my cars there for many years.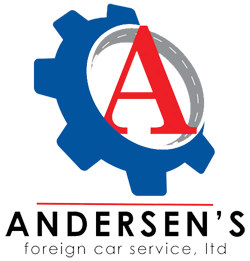 01/18/2023
We did some research of local/small business that could fix our BMW. Andersen's came up top Google reviews. They had our car for a week, considering the laundry list of items we wanted addressed & what they found, we expected them to have it a lot longer. Pricing was about what we had expected & with their digital invoice it was very easy & clear to move forward with the repairs! Well done Andersen's & thank you!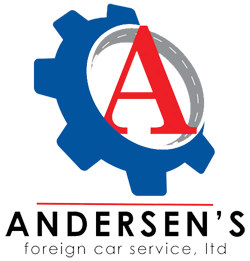 Electrical Services
01/10/2023
I was having battery discharging issues with my BMW and I brought it to Andersen's and I received impeccable service. Everyone is so friendly and did an amazing job repairing my issues and it didn't cost me an arm and a leg. They were more than reasonable in what they charged me and I would recommend them for quality service with very reasonable prices to anyone with a foreign car. Thank you to everyone at Andersen's you were all a blessing to me I will never take my car anywhere else for repairs.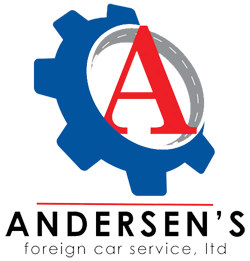 01/07/2023
You can tell he knows what he is doing and has a tremendous sense of quality control. There are always good parts used and never any surprises with the vehicles he brings us. Great job guys and keep up the good work! Keep local business alive!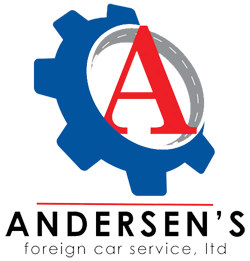 Heating and Cooling Services
12/15/2022
I had the bad water pump of my VW CC fixed today, even it took about three weeks in waiting but the result is satisfactory. Will definitely choose this place next time!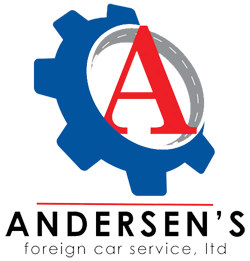 12/13/2022
Friendly honest on time. I appreciate their knowledge.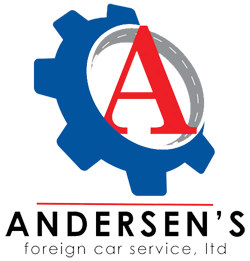 12/02/2022
Wonderful customer service!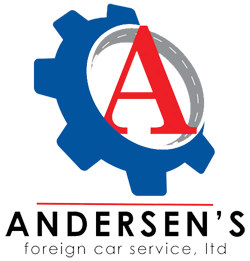 11/04/2022
Got me in right away and kept me updated through the process.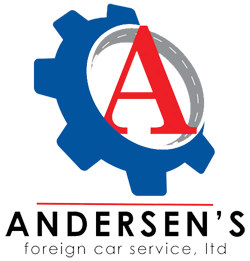 10/27/2022
Meghan and her crew are the best! I totally trust them and their expertise!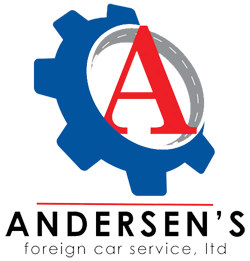 Brakes
10/18/2022
We were stuck, brakes leaking while traveling through to Colorado, Jim fit us in, repaired the leaking cylinder and got us in our way in under 2 hours! Thank you, thank you, thank you! Plus, he knew how to drive a Prius! I certainly don't!!
I have been using Andersen's for a very long time. They are the most honest, capable, knowledgeable, and friendly family of people that I have ever met in or out of the auto repair industry. I trust them implicitly. I know they will always tell me the truth and give me a reasonable estimate with no surprise charges. If you have a foreign car, I have a Volvo, I would recommend Andersen's over anyone else. I would give them more stars if I could. And Willow the dog will gladly greet you and let you pet her and scratch her ears!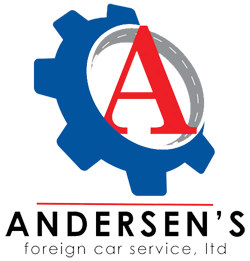 08/19/2022
I've used Andersen's for years on several makes of cars that they service. They are an honest family owned business that I highly recommend to my friends and family.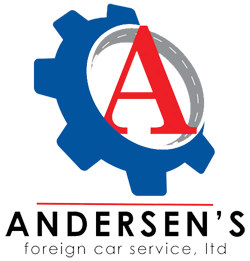 08/09/2022
I?ve driven past this building for over 20 years and if I had started taking my Volvo here back then, I could probably buy a new car with the money I would have saved. Not sure I?ve ever had a repair cost me less than $500.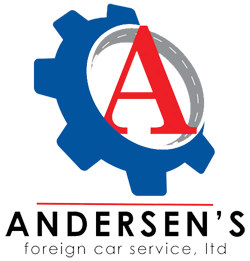 08/05/2022
I've been going to Andersen's for more than a decade for maintenance and repair work on my Volvo. I've never had a bad experience. They have always been honest and performed high quality work for a reasonable price. They are a wonderful asset to the Golden area. I'm so happy to have a shop I trust!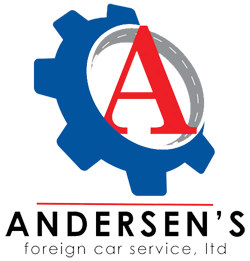 08/04/2022
Great mechanics and great service. Best mechanic I have ever taken my s60 to and the only place I'll be taking my Volvos from now own. I have had multiple repairs here and I couldn't be more appreciative.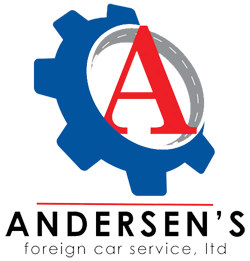 08/03/2022
I have been using Anderson's for over 10 years. They are incredibly brilliant with BMW and Mini as well as Volkswagens. They have saved me so much money with their reasonably priced, accurate repairs. I will always buy a car from one of the brands that they service because I don't wanna have to switch to another mechanic.

Elizabeth & Mitchell Battilla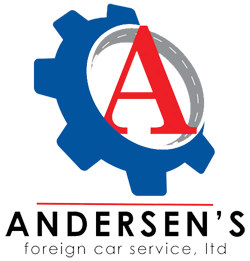 07/02/2022
After taking my car to a repair shop in the ski town where I live (that does not have a Volvo service shop) and them being unable to diagnose the problem, I was referred to Anderson. Everyone at Anderson was very nice and they even gave me a ride to a coffeeshop where I could work while they diagnosed and repaired my problem. Their charges were very fair (and I would even say "low"). This will be my new service home for my Volvo!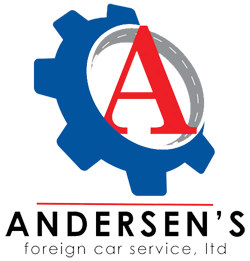 06/25/2022
Excellent customer service and mechanics.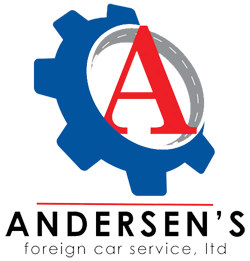 06/16/2022
Quick and pleasant experience. Great service. Will be using them for all of our vehicles.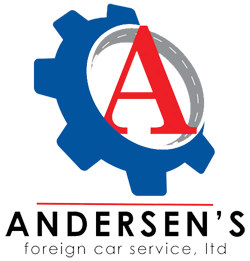 05/31/2022
They have always been kind, professional and quick to serve. I absolutely love these guys.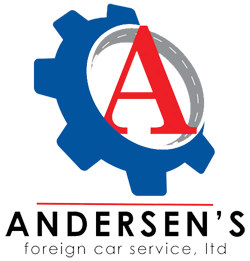 05/24/2022
Prompt service, did exactly what I wanted.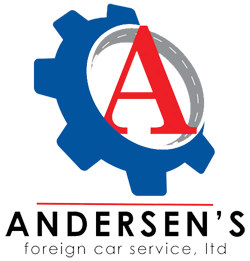 05/04/2022
Simply the best in Denver.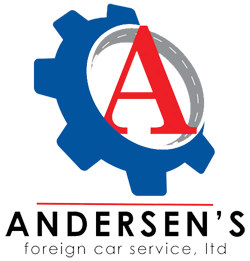 04/14/2022
The team at Andersen's is second to none with regards to knowledge and customer service. They were able to diagnose and repair a couple of issues for me that other specialty European shops couldn't solve on an BMW X5 Turbo Diesel. The team at Andersen's didn't throw parts at the problem but instead were able to diagnose and repair at a fraction of the cost and time of any other shop that I have worked with. Without a doubt, they know European vehicles better than most in the area and their service and care is TOP NOTCH! They've won my loyalty for all routine and specialty maintenance moving forward.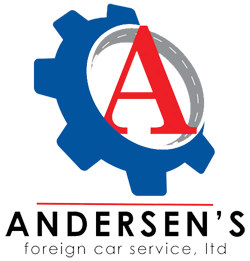 04/14/2022
Super nice staff, in and out quickly. What more can you ask for?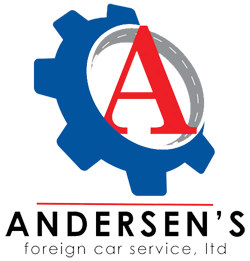 04/13/2022
I've left prior reviews but would like to add another. These folks (Andersen's) are just great. Honest, realistic, and very professional. In my mind, they are the throw back to the trusted family mechanic of my youth. But unlike the olden days, they are fully modern and extremely knowledgeable about any Euro import I have taken to them. I take my older Volvo and any newer ones we have. I prefer them much more than any dealership service that I have received. My highest rating possible.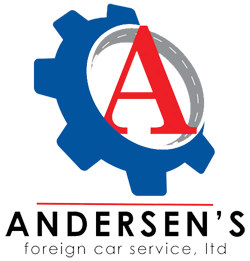 04/13/2022
I 10/10 recommend this shop for foreign car owners. I don't go anywhere else for repairs on my Mercedes. They're honest, and trustworthy, you never have to worry about them lying just to scam more money out of you. Everyone who works here is awesome, and super nice, including the owner. As well as their prices are very fair. I recently took my car in for multiple issues, that are now fixed up like a brand new car thanks to Andersen's! I will definitely continue going here for the life of my car and the next.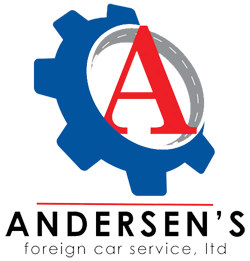 04/11/2022
A family- owned and operated business, before the CO Mills even existed, this team has cared for my car always!! Honest, timely and the shop dog brings happiness always.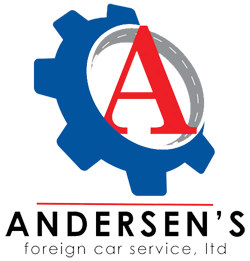 04/06/2022
Amazing service, knew exactly what was wrong to fix after 3 other places couldn't help figure it out. Quick, quality and awesome!!! I won't go anywhere else.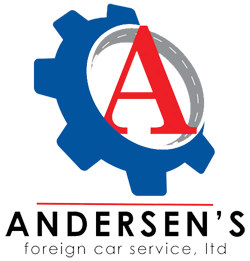 03/29/2022
This is my FAVORITE car shop! They are consistently honest and true to price. I will continue to give them my business for everything my Volvo needs.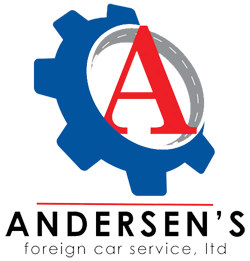 03/25/2022
These guys took a look at my 09 VW Jetta no-start issue. Ended up needing to go to the dealer due to software needs, but I'd recommend these guys to anyone. Straight up good guys.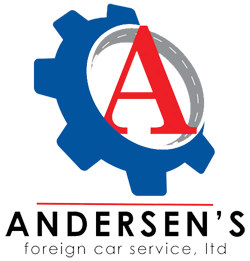 03/23/2022
Always happy with Andersen's! They went out of their way to fit me in and run diagnostics on my car. Honest and reliable. Great place, great service!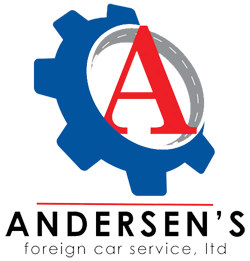 03/21/2022
I have used Andersen's for a couple of years now for lube jobs and a brake job. I find them to be very trustworthy, competent, knowledgeable and pleasant to deal with. I drive a Volvo XC90 that is several years old and Andersen's is helping me keep it in good shape. I recommend them without reservation!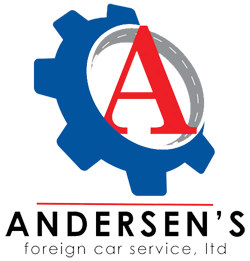 03/08/2022
I've taken my Volvo to Andersen's since moving to Colorado, and have always been happy with the service. Kurt and his team are honest, responsive, do good work, charge competitive rates and are transparent about costs. They were able to get my car in for service on short notice before a snowstorm recently, which I really appreciated as it's our only vehicle with snow tires and we live in the mountains. Highly recommend!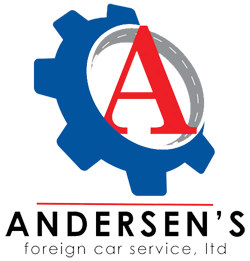 03/04/2022
Kurt was very helpful in diagnosing the general check engine and power train warnings on our BMW X1. His recommendations for maintenance were straightforward and the pricing clear and fair.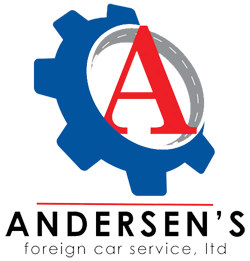 03/03/2022
You guys are awesome! My college student daughter stopped by for help getting a windshield sprayer part and you all snapped in the part and sent her on her way. So appreciated the extra service at our neighborhood garage.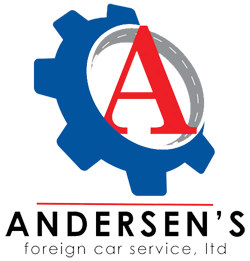 02/23/2022
Great place! They are knowledgeable, friendly, and efficient. I trust them with my Audi. Highly recommend.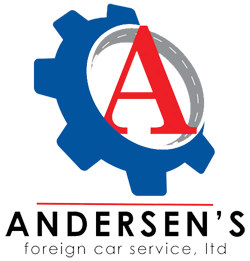 02/15/2022
Wonderful mechanic, excellent service. International technology in a neighborhood garage.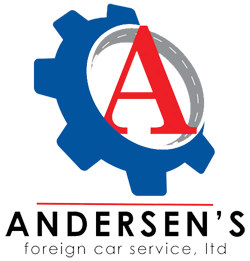 02/10/2022
Andersen's did a great job diagnosing and fixing my 2004 Volvo XC70. This shop is efficient and friendly. Highly recommended.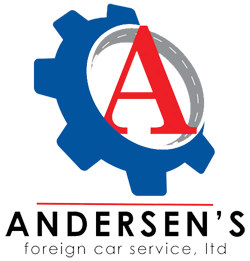 02/03/2022
Hands down the best mechanic I have ever had. No need to even look elsewhere. If you have a German car this is where you go.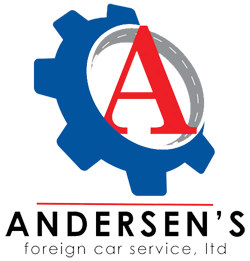 02/03/2022
(Translated by Google) Excellent (Original) Excelente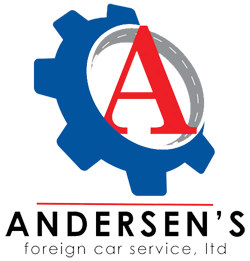 01/21/2022
Analyze/isolate a noise in the engine compartment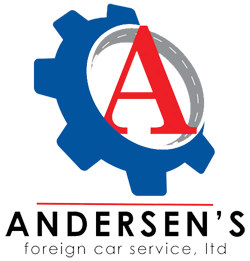 01/04/2022
I got my X5 in early 2021 and started going to Andersen's for service soon after. Since my first visit, I've trusted my beamer with the service technicians and other staff at this shop. The services are affordable, the labor is consistently high quality, and you're usually in and out in a couple of hours. Unlike some recent dealership service center interactions, with Andersen's, I'm not worried about whether the work was done properly, as the performance of my vehicle afterward speaks for itself. Every time. Additionally, when my X5 needed some warranty work done, Kurt was immensely helpful in explaining the specific issue and what to say when I reached out to BMW North America and scheduled the warranty work at a dealership. I HIGHLY recommend Andersen's Foreign Car Service for maintenance of your beloved imports!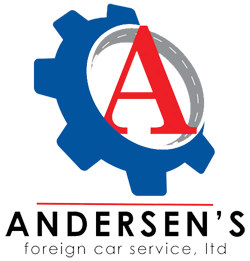 12/29/2021
Fantastic! Repair completed BEFORE estimated time (2 weeks early!). Professional, reasonably priced and extremely well qualified. These guys found the problem with my Audi that 2 other shops gave up on! Will use again in a second!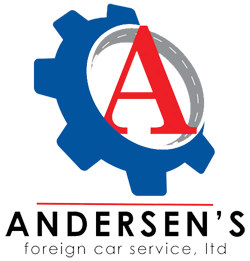 12/24/2021
Great work! Very professional. Came in for a trouble light and instead of dumping parts into the vehicle and charging us a lot of money, they cleared the code and said let's wait and see. Thank you very much!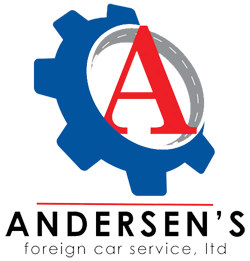 12/22/2021
Good communication and good service on our X5 that's getting up in miles. Glad we found Andersen's!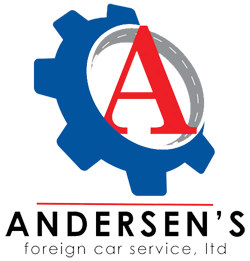 12/18/2021
Nice staff, seemed honest.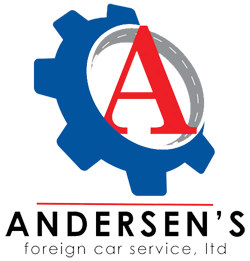 12/17/2021
I was going to another Mercedes service shop for years and they changed ownership. Was very discouraged by their "always needing additional service". Reached out to my mechanic friend and he recommended Andersen's Foreign Car Service. I found my car a new home. Family owned business, Kurt and Megan are awesome, treat me like I am part of their family. Quality work, awesome customer service and fair pricing.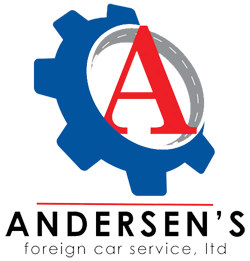 12/16/2021
The only place I trust on my Mercedes, great service and prices.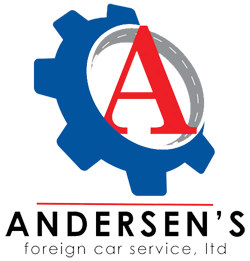 12/15/2021
Excellent service all the time, responsive and very fair. Highly recommended!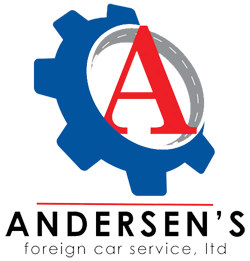 12/11/2021
Super friendly, great communication!! Thank you Andersen!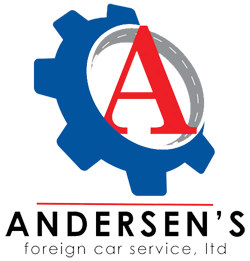 12/06/2021
excellent service, I always take my car to Andersen's!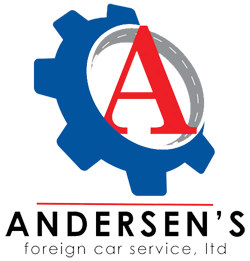 11/29/2021
Out 1995 850 GLT Volvo need an electrical part - no surprise - Volvo doesn't have it in stock and no Auto parts store has it either. Megan found one for us at a reasonable price and they installed it in a short time after it came in. Always pleased with the service from the Andersen's!!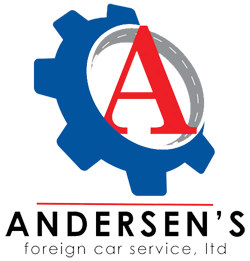 11/27/2021
So pleased to have found this place! They are easy to communicate with and I always get to talk to Kurt directly on the phone before I authorize any repairs. He will answer any questions, explain why something happened, what can wait and what can't and is very informative and respectful. We have been taking out 2007 Volvo XC70 here for about 2 years and recently had some brake problems with our 1999 Jeep Grand Cherokee. I called several places and no one could get us in for months. My husband thought he'd ask Andersen's if they would look at our Jeep, even though it's not their specialty- they said yes and got us in for the next week. Jeep and Volvo are running smoothly, prices are fair- we are happy :)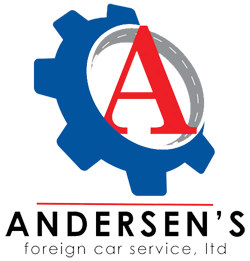 11/04/2021
I have been going to Andersen's for years, and there is a reason why: great service. It all started with my Volvo, and now they service my Mini. I would not trust anyone else with my cars. I knew I had the right place when Kurt knew all about the idiosyncrasies of my Volvo and my Mini's touchy computer system. Thank you Kurt, Karl and Megan and everyone else at Andersen's for the years of superb service you have given me.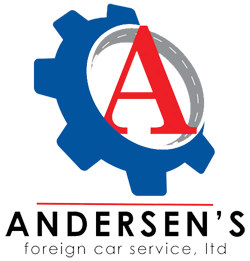 11/03/2021
After receiving exceptional service twice, I had no choice but to leave a 5 star review, which I reserve for only the best of the best. I felt they were honest, direct, and fair. The issues were explained well as was the fix. They are kind and friendly to boot! The service was prompt and they were flexible with my schedule. I'll be bringing my VW here for all of my mechanic needs. Thank you!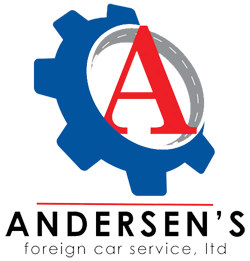 11/02/2021
Fantastic service, incredibly communicative and professional. Price I paid was less than other shops quoted me and they did a fantastic job. Would strongly recommend. My car is running better than when I bought it. ?03 Passat GLX.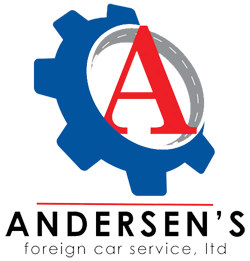 11/01/2021
We have used Andersen's for well over 20 years now for our VW's and Audi's and rely on their expertise to keep our cars in top shape (they kept my Jetta TDi running for 300,000 miles). They are always friendly - and never try and upsell. If they tell us something needs replaced, I trust them implicitly. Kurt has often told us when something will need to be replaced in the future and let's us know it is not an immediate need. It's nice to have that kind of advice so we can plan ahead for certain repairs. I highly recommend Andersen's and have sent many of my close friends to them when they are looking for service they can rely on. And in all instances, they tell me Andersen's is exactly the type of shop they've been looking for after being disappointed with so many other shops. With Andersen's you can't go wrong.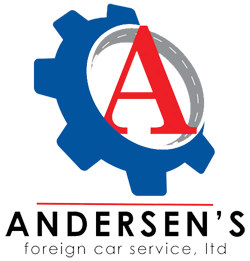 11/01/2021
We have had our Volvos serviced at Andersen's Foreign Car Service since about 1980. At least six Volvos later we are still with this family company. We obviously believe that they are good, competent, and honest in their repair of our Volvos, which is why we are still very much appreciative of their company and people. We can unreservedly recommend them to other vehicle owners for their needed repairs and servicing.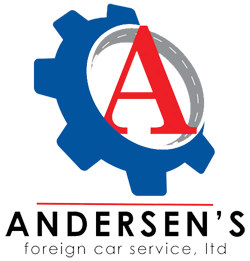 10/26/2021
Great value and great people! Definitely recommend them for any Mercedes servicing or repair! -Sam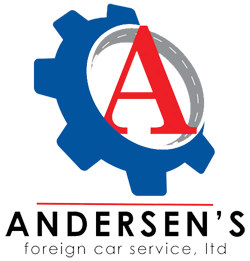 10/11/2021
Kurt had my Volvo XC60 back on the road in just two business days, replacing the failed fuel pump and a wheel bearing. He uses genuine Volvo parts and warranties parts and labor for 2 years. The labor rate is higher than I'm used to, but I need the car done right the first time and soon. Kurt delivers.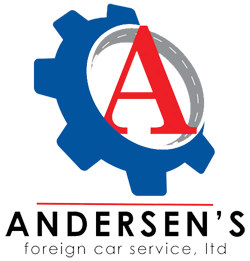 10/09/2021
Great foreign car service. Replaced my throttle body on my '13 VW for a decent price and quick. They were communicative and my car runs like new.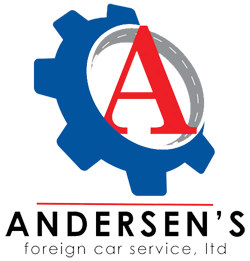 08/31/2021
Andersen's Foreign Car Service is the only place we take our cars for service. We have owned four Volvo cars and two Audi cars over the past 20 years and Kurt and his team have take great care of us. Small, family owned business with personal attention. You will get honest answers from the people who actually are working on your vehicle and are certified technicians. No "service advisors" who will give you corporate style answers. I highly recommend Andersen's to anyone with automotive mechanical service needs!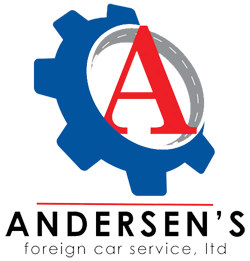 08/09/2021
I was visiting family in Conifer and the antifreeze reservoir to my Volvo cracked and was leaking. There was no garage in Conifer that would service my C-70. After researching garages I came across Anderson's web page and saw that they service Volvo. When I called them they indicated to me that the first available appointment was over a week out. I initially spoke with Ryan and explained that I was visiting family and was to drive back to Chicago in a few days. He said he would talk to a manager and get back with me. When he called back he said that they would work on my car but it may take a couple of days. I said that would be fine as I just needed the car by Friday. I was impressed by the service because the car was done one day after it was towed to the shop. When I came in I talked to Kurt, like everything else this was also a pleasant experience. He said they they looked over the car and other then the repair everything else was fine. They also replaced the battery in the key fob which was also low. I want to say thank you to everyone at the shop. It?s a stressful experience then your car needs a repair after driving and you are a 1000 miles from home. I will definitely use them again if needed when in the Denver area. This is a shop I would recommend to anyone for their foreign car service. They were professional, courteous, skilled and trustworthy. I wish them continues success because they deserve it!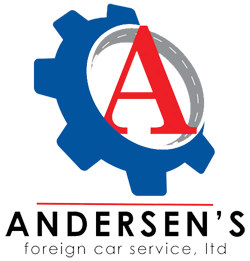 08/09/2021
First-class service in a timely manner and fair price. Thank you.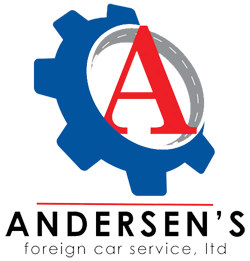 07/31/2021
Great customer service and straightforward on the repairs! Only trust taking my VW Jetta there, they're wonderful!

Winter Clark of The SoulCall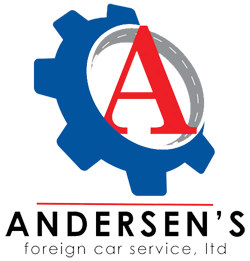 07/11/2021
Family owned shop. They have always provided me with high quality repair on my Volvos.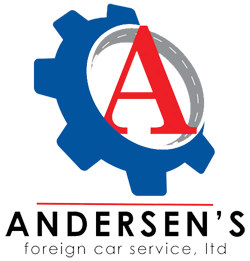 06/18/2021
So impressed with this auto shop.They went above and beyond in diagnosing and reparing our teenager's Volvo. The mechanics understood how important it is to us for our teen to drive a safe car and were so knowledgeable and honest. We will forever be loyal customers after this experience.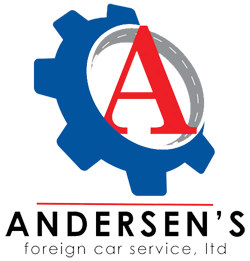 06/14/2021
Kurt and the crew at Anderson are top-notch and would recommend anyone to take their business there.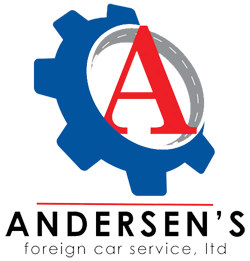 06/11/2021
Just FYI, I called this morning and they said they don't do emissions tests anymore because their tester left so their website/ Google page is slightly out of date.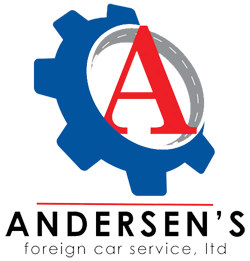 05/23/2021
They had great advice and referred me to a Subaru specific sister-shop of theirs because I was in a pinch with a large last minute repair needed!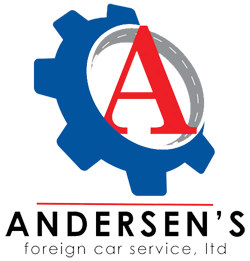 05/08/2021
I always feel comfortable in knowing that I have my Volvo at the right place. They do a great job and honest and trustworthy as well! I highly recommend them!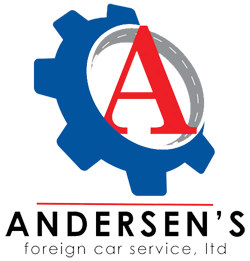 04/23/2021
Great professional service.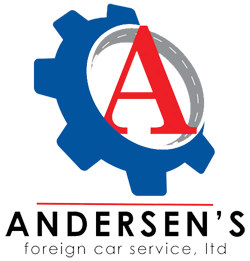 04/18/2021
Anderson's has serviced my Mercedes and BMW vehicles for over 15 years. Service is always Excellent !!!!! Thank you to Kurt and the entire crew !!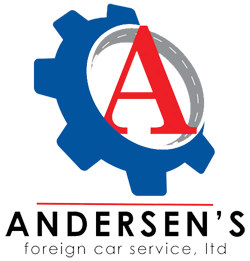 04/16/2021
Wonderful mechanic, excellent service. International technology in a neighborhood garage.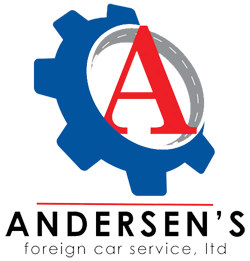 04/15/2021
I've been using Anderson's Foreign Car Services 2014 and have always received first class service and costumer support. I feel Kurt and his team are a top notch and it's always a pleasure doing business with them.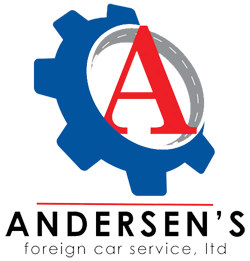 04/13/2021
I had to bring my car in for aVIN inspection. I was on and out in a few minutes.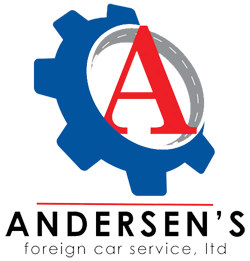 03/22/2021
I completely rely on Anderson's to work on all of my import cars especially the couple of Volvos that we own. They are honest, thorough, and completely professional in all of my many service experiences with them. We even prefer taking a newer Volvo to them vs the dealership and Volvo dealership service is usually top notch.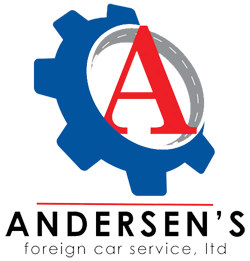 03/10/2021
Great People.. honest work!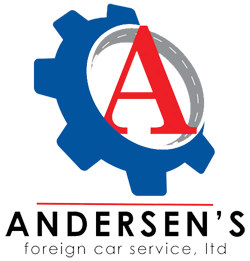 03/09/2021
Great family business. Always feel like I get honest work and good prices. Have been a customer for 10 years at least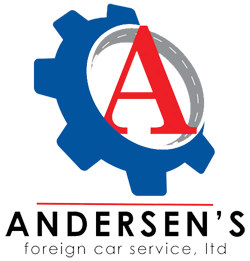 03/02/2021
Quality place with people that care.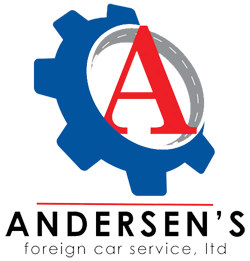 03/02/2021
Incredibly nice, super fast, and overall amazing service. I will be taking my car back here for any future problems I run into. Thank you Kurt!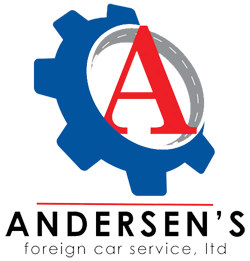 02/10/2021
Anderson's does a great job at a fair price. I used them for my 20 year old Volvo and plan to use them for service on my new one.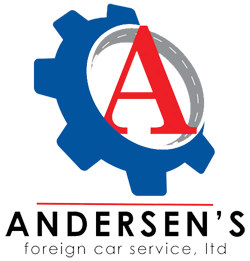 02/08/2021
Excellent service as always. Did a 87,000 mile check up and very clear about what was needed and when to come back for next service.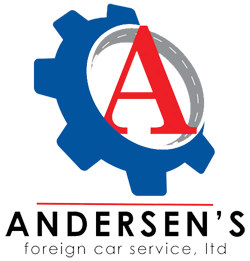 02/07/2021
Very honest people. They get the job done quickly and efficiently! You definitely feel like you're in good hands!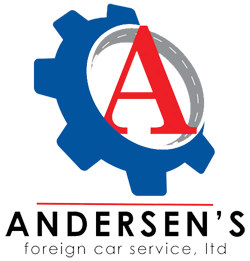 01/29/2021
Excellent service. Kurt is knowledgeable and trustworthy. I brought my used BMW E90 wagon for its first service here. I obtained a list of known issues with this car for preventative maintenance. Kurt agreed with some measures but not all and this saved me money.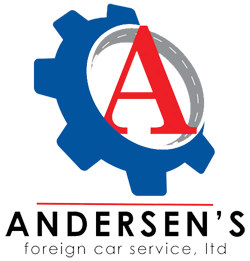 01/23/2021
Best around for European car service.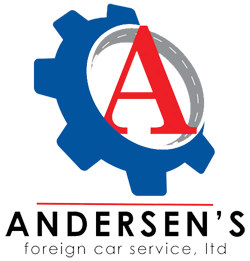 01/18/2021
Kurt and the team and Andersen's have serviced my 2001 BMW 540i M Sport - twice since I moved to Colorado and both times did a great job. Good attention to detail, fair prices and overall a great experience. Thanks Kurt!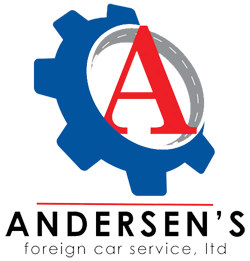 01/11/2021
It's where I take my BMW these people are awesome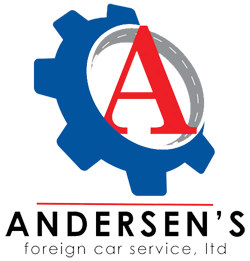 01/06/2021
I found Andersen's to be responsive, friendly, honest, fair, and competent. I would recommend them to anyone with a foreign car that needs servicing.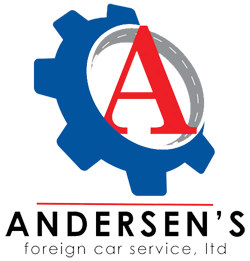 01/04/2021
I have been pleased with the professional services to maintain both my BMW and Volvo for the past 4 years, and will continue to have Anderson's service my vehicles.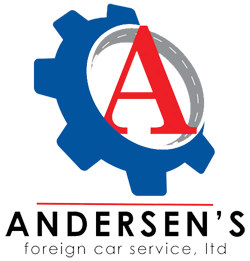 12/23/2020
I have been very appreciative of the quality and professionalism of Anderson's car service. I have a 1993 Volvo 245 wagon with 342,000 miles. I am thrilled to have Kurt and his team be my trusted advisors to keep my Volvo purring along for many more years.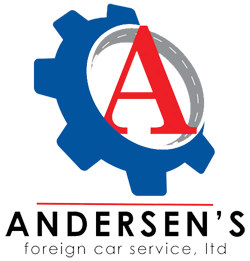 Car Care
, near
Lakewood, Colorado
12/07/2020
We have been customers of Foreign Car Services since about 1980 and for about six Volvos over those years. Over those times and vehicles, we have had many and varied services performed by these folks. They have always been honest with us and have stood behind their work over those years. We have obviously been more than satisfied with them to have been with them for about 40 years now. I can completely recommend this family and their business to you for work on your Volvos.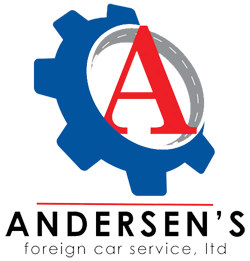 12/08/2020
Super friendly folks, quick and efficient. A bit pricey, 85 dollars for one headlight bulb was a bit surprising considering you can get two Sylvania bulbs for 60 bux. Overall a good experience.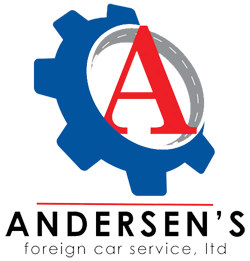 12/05/2020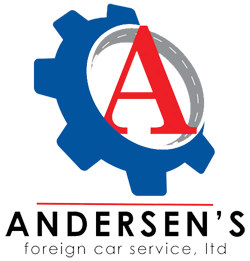 11/30/2020
Kurt and the rest of the staff are super nice, accommodating, and do great work. Thanks for keeping my old Mercedes running like new!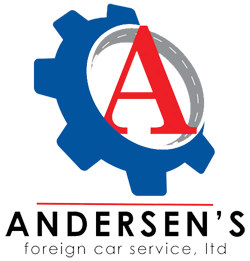 11/22/2020
Fixed my heater core and did a great job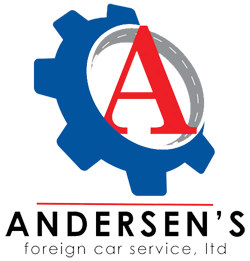 11/16/2020
Kurt and his crew are the best. Affordable, fair, and knowledgeable. They even have no-hassle loaner cars if you need one! I won't go anywhere else!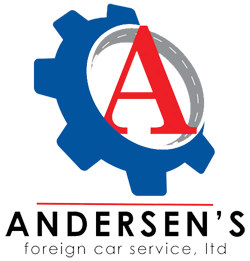 11/13/2020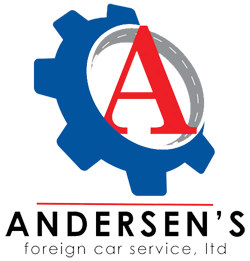 11/09/2020
Kurt and his team are very thorough, and they do excellent work. The front office staffers so nice as well. I also love how when you walk in you get a big wagging welcome from a very sweet dog. It?s also very reasonably priced and I have recommended and will continue to recommend this place of business.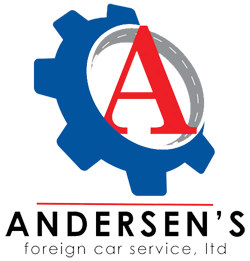 11/07/2020
Great and timely service. The closest parking place was almost a block away because their lot was full. They moved things to get me in right away and even walked down to get my truck instead of expecting me to do it. Definitely great service!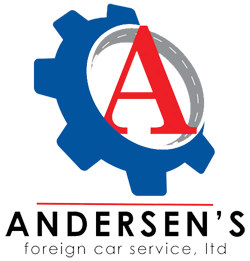 11/06/2020
Excellent customer service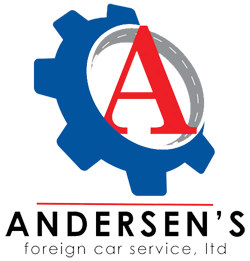 10/31/2020
The quality of service here is excellent, and the pricing is very fair. I generally do most of the work on my vehicles myself, but whenever there is something I can't handle, or I don't have the time, this is where I bring my Beemer. Highly recommend.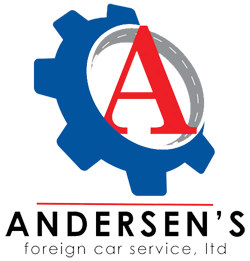 10/27/2020
Everyone at Andersen's is friendly and professional. I trust their work and their prices.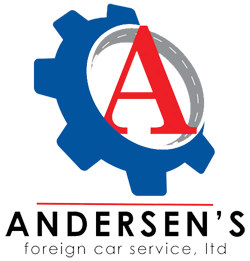 10/26/2020
Excellent service as always. Replaced headlight. Fast and dependable service.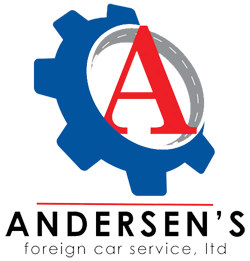 10/19/2020
GREAT PEOPLE TO DEAL WITH.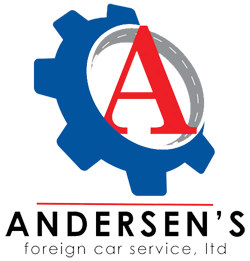 10/12/2020
Friendly staff and great service.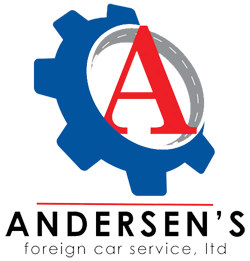 10/02/2020
Andersen's has been servicing my 1979 Volvo since my father bought the car in 1979. After I inherited the car from my father, I have continued to use Andersen's for the last 26 years. I have always received excellent service from Andersen's, as did my father, and I will continue to use Andersen's services for as long as my old Volvo lasts.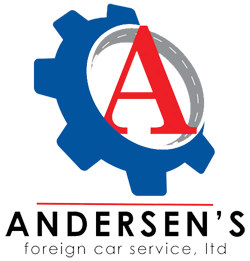 10/01/2020
The Andersen brothers are very knowledgeable and very honest. My car repairs are consistently less than what they originally quote me and if something doesn't need to be done they are upfront and telling me so and why. They used to take good care of my mother's old Mercedes ('85) and I knew when I got my Mercedes that this was the place I wanted to go to have her taken care of.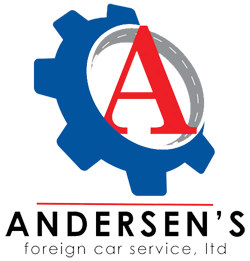 09/29/2020
Over the years Andersen's Foreign Car Service has professionally serviced and maintained four of our vehicles (Mini, Volvo, BMW & Mercedes). We trust Andersen's to keep our vehicles in top condition at a reasonable cost and have been very satisfied with their honesty, integrity and workmanship.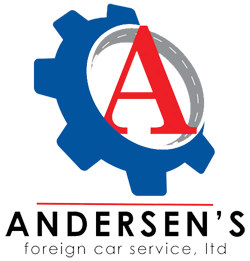 09/17/2020
Great place to take your car or get diesel emissions. Been taking vehicles here for twenty years...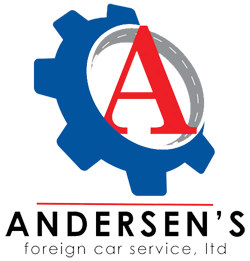 09/09/2020
Great service, and fast turnaround. They kept me updated throughout my repair process and were very friendly and helpful. If I'm ever broke down in Denver again, I'll be taking my vehicle here, without a doubt.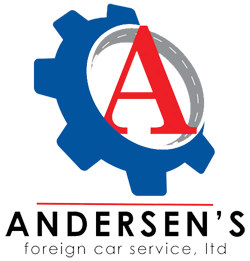 08/28/2020
Extremely friendly staff!!!!!!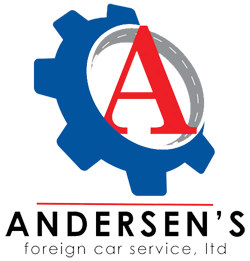 08/22/2020
Just some good people that want to fix your car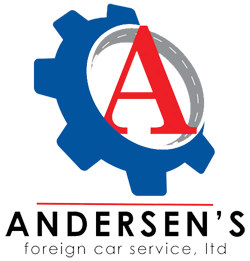 08/21/2020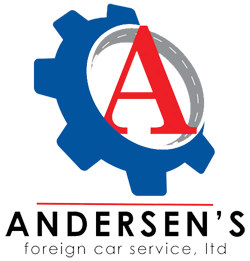 08/05/2020
Very quick and accurate diesel emissions test.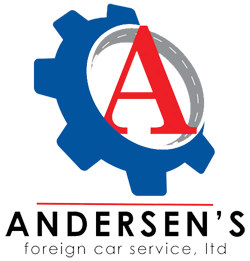 07/11/2020
Pricey for a diesel emmissions, but they wore masks, we're super friendly.

Jennifer Ressmann Voiyoo Digital & Social Marketing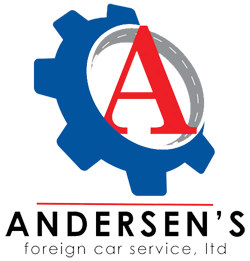 06/02/2020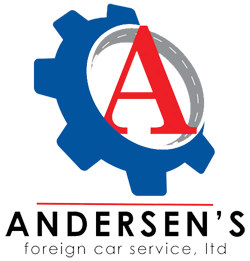 05/28/2020
They were able to squeeze me in for an end of the day Vin verification for my jeep and trailer. Was a quick and painless experience, will definitely come back for other services when needed!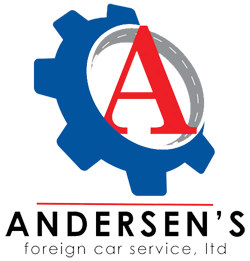 03/12/2020
Very professional, very pleased with service performed. Have been taking our vehicles here for many many years. Thank you guys!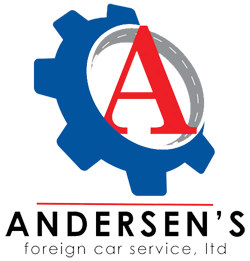 02/24/2020
Incredible service and they exceeded expectations!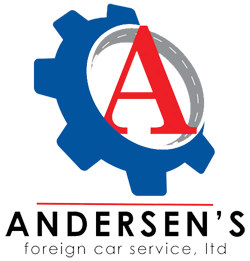 01/23/2020
I?ve been taking my 04 Dodge diesel here for about 4 years now for its yearly emissions inspection. Every time I am greeted with a smile and quick, professional service. I?ve never taken a car in for repairs but should I ever need it, I would not hesitate to bring it here. The shop is always clean and they are extremely timely. Would leave more than 5 stars if possible. Thank you for being a dependable shop!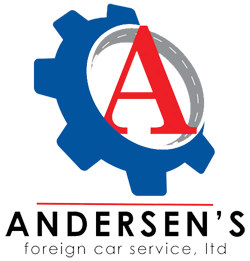 12/25/2019
Happy Holidays! Curt helped me even when not local. He took the time to look up a warranty which helped save me $. He has a customer for life as soon as I love back to Golden. They have been fixing my car for 2 years. Fair pricing, no surprises, and they stand by their repairs.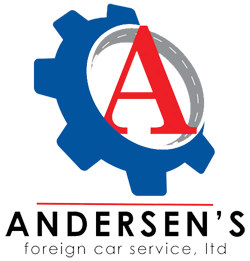 11/07/2019
We have taken our Volvo XC90 here for years and have been extremely pleased with their service. The owner, Kurt is great. He never oversells on things that are not needed.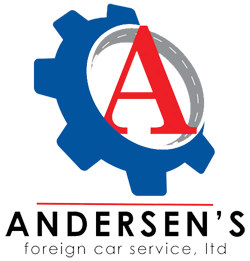 Wonderful customer service!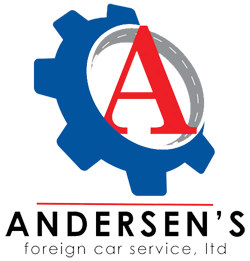 Friendly staff, comfortable waiting room. Competent. I really couldn't ask for much more.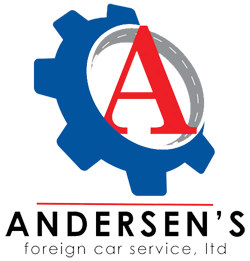 Family owned car repair and service provider specializing in foreign cars. I prefer Andersen's above dealer shops for my BMW 535XI.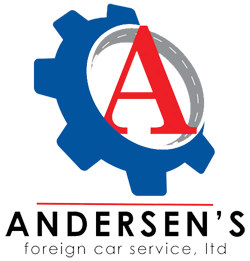 Very professional and very honest!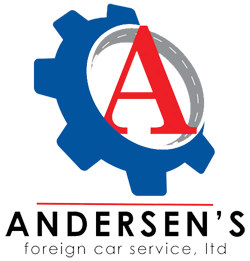 Walked right on had my Volkswagen tdi emissions tested. Barely too any time. Nice staff. I'll go back even though it's not the closest.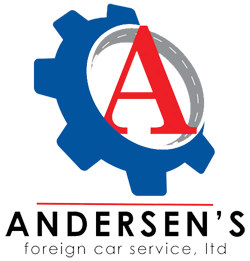 We have been customers at Andersen's for over 25 years. I trust them completely. We have taken Volvos and BMWs there without any complaints as to the quality of service received.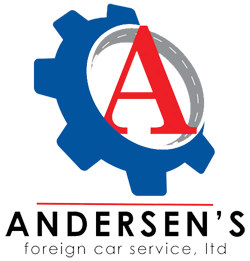 Kurt is the best!! We have been customers for nearly twenty years and Andersen has serviced our Volvos, Mercedes, BMWs and MINIs, both gas and diesel, for minor and major repairs. It's hard to find an honest shop but Andersen is the real deal! Always timely, reasonably priced and up-front. I will only have my cars serviced here.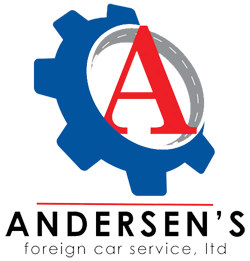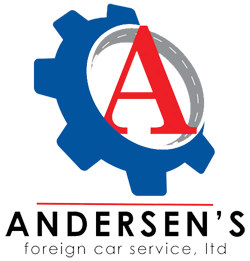 Fast and friendly diesel emissions testing location. Generally don't have any issue getting an appointment within a week of calling.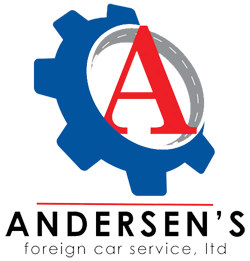 Diesel emissions test is the reason for my yearly visit. The gal that runs it is very knowledgeable.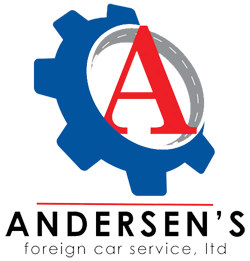 Great place to go for diesel emissions.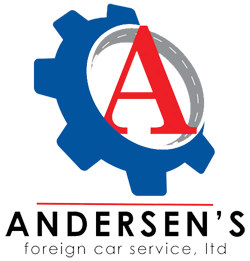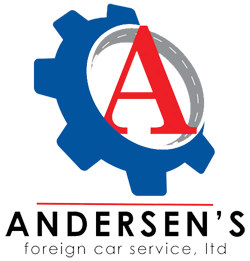 They know the ins and outs of German and Swedish cars and attend personally to routine and non-routine issues.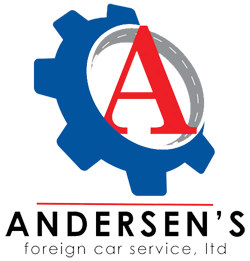 A few months ago, I discovered a gas leak that appeared to be around the gas tank of my 2005 E55 AMG Mercedes. I ordered this car in 2004...it's my all time favorite car. I had the car towed to Andersen's in Golden. A couple of days later I get a call from Kurt Andersen. They had inspected the car and found the leak. Before proceeding with the work, they checked for any outstanding recalls on my car and, amazingly, found an open recall campaign that had been issued on my car years ago. I had never received any notice of the recall. Kurt called Mercedes of Denver to verify that the recall was valid. To make a long story short, Mercedes covered over $2,000 in parts and labor...Andersen could have easily made the repairs and charged me, but they didn't, they took the extra step for the customer. I sum this all up in one word, INTEGRITY. A rare commodity in many businesses today. Thank you to Andersen's.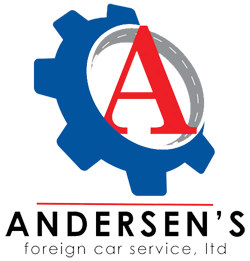 Been going to these guys for years for my old diesel. Tried a different place a while back and quickly returned to Andersen with no regrets. I will echo other comments about it being an honest shop.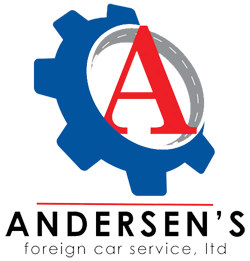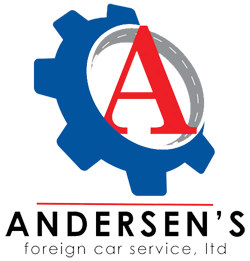 I really have enjoyed working with the staff at Andersen's. I will normally try to do the repairs myself, but when I can't, I trust that they will do a good job at a good price.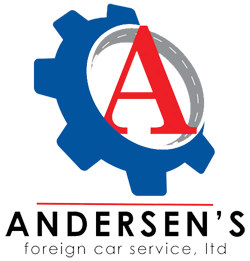 Super friendly and fixed my car quickly and all for a great price. Will go there next time my car has anything wrong!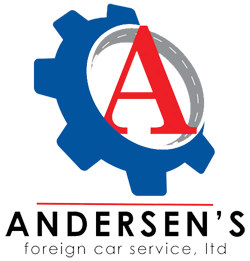 They are honest and hard working, not to mention considerate. I would highly recommend Andersen's.
Discover More About Reviews and Repair Services At Andersen's Foreign Car Service, LTD in Golden

Auto Repair Near Littleton
Auto Repair Near Morrison
Signs That Your Car Needs A Mechanic
Reviews
Excellent service! I had to take my Mini out of transport mode and they resolved in 30 minutes for a reasonable price!

Kristy Baker, 06/07/2023

Christine Paul, 06/03/2023

Sue Middleton, 05/24/2023