Welcome To
Andersen's Foreign Car Service, LTD
At Andersen's, car repair starts with the diagnosis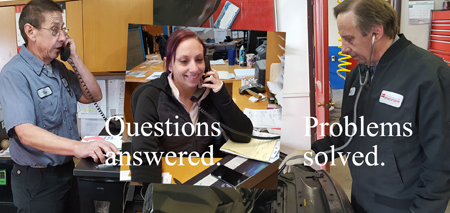 Our dad, Al Andersen, never wanted ours to be like other repair shops. But, then, Dad never was like most mechanics. He got his start back when import cars were exotic. He had a knack for getting to the bottom of things. Diagnosis was his watchword. When he started his own business, he built his reputation on it. He always said you have to know what the problem is to fix it.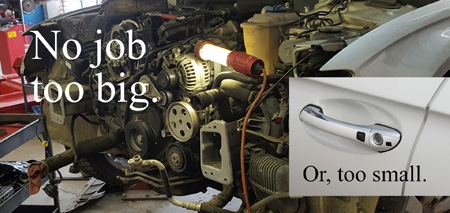 After more than six decades, we're still European car specialists. We focus on Volvo, BMW, Mercedes, VW and Audi. Diagnosis still tops the list of what we do.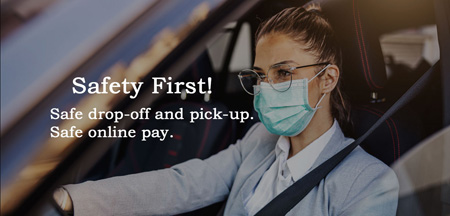 Andersen's is an authorized Bosch Service Center and an accredited member of the Better Business Bureau. We belong to Automotive Service Association, Automotive Service Excellence and are Colorado ASA Gold Medallion certified. Besides full-service car repair and maintenance, we also do diesel emissions testing on all car makes and light-duty trucks.

From a check-engine light to a car that won't run, count on Andersen's to diagnose the problem correctly and get you back on the road.
HAVE QUESTIONS?
Call 303-278-8766
We provide full-service car repair and maintenance, including Car Care, Import Cars, AC Repair, Alignment, Brakes, Electrical Services, Electronic Services, Engine & Transmission, Engine Maintenance, and General Services.

To learn more about our services, call us at 303-278-8766 or email us today. Whatever your car needs, whether it's big or small, trust Andersen's expertise and decades of experience to get it fixed. We're your friendly, honest, reliable choice for auto maintenance and repair in the Denver Metro area.
Discover What We Do!
Car Care, Import Cars, AC Repair, Alignment, Brakes, Electrical Services, Electronic Services, Engine & Transmission, Engine Maintenance, and General Services
Reviews
The team at Andersen's has been terrific with my complex Volvo V60 issues. I had been taking it to the dealership but never again. Andersen's was diligent, conscientious and kind. They even provided a loaner. Thanks So much!!

Kevin Brown, 11/29/2023

They replaced an engine in our 1995 850 Volvo. Finding the engine was a chore and installing it took a lot of effort. Their charge for this was very reasonable and the service is always great. They are our go to people after our mechanic of 30 years retired a number of years ago.

David Belina, 11/18/2023

Very thorough with trying to find the issue on my Audi. Very nice when needing to speak to them as well.

Sam Avila, 11/17/2023